2015 Incidents
Jan
44
Feb
48
Mar
47
Apr
May
Jun
Jul
Aug
Sep
Oct
Nov
Dec
Total
139
Past Incidents
2014
566
2013
552
2012
568
2011
524
2010
551
Web Counters
Website Visitors
Since
December 11, 2007

Visitors Today
Apr 26, 2015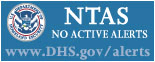 ---
Help support the Purchase Fire Department by joining us at our
8th Annual Golf Outing at Old Oaks Country Club on May 4, 2015
Player Registration $10,000 Raffle Sponsorship Opportunities
SOLD OUT!
Firefighters Meet Four-Legged Fire Investigator

Firefighter Jason Kaye, April 09

On Wednesday, April 8, 2015, the Purchase and West Harrison Fire Departments were visited by Westchester County Police Detective John Peters and his partner Daisy, a black Labrador Retriever. Detective Peters educated our departments about the use of accelerant detection canines and the services that his unit provides to the county's fire departments. The firefighters were also fortunate enough to ... (Full Story & Photos)



Courtesy of Adrees Latif, Reuters

Plane Down on Cottage Avenue

Captain Michael Decker, June 16

On Friday, June 13, 2014 at 8:23 AM, the Purchase Fire Department responded to a reported aircraft down on Cottage Avenue. Units arrived on scene and confirmed a fatal plane crash. Assistance was received from Port Chester FD and Rye Brook FD to mitigate hazards, including a large fuel spill, which partially covered the residence at 120 Cottage Avenue. The Westchester County Hazardous Materials Response ... (Full Story & Photos)


Community Stands in Solidarity at Annual Memorial Day Ceremony

Director Nelson Canter, May 22

The Purchase Fire Department held their annual Memorial Day Ceremony on Wednesday, May 21, 2014. Under an ominous sky, the event was well-attended by active members of the United States Marine Corps, United States Air Force, and veterans of World War II, Korea, Vietnam, Iraq, and Afghanistan. The Mayor and members of the Harrison Town Board, the Purchase Boy Scouts, clergy members, and residents of ... (Full Story & Photos)



Courtesy of Giovanni Cosmo



Courtesy of Frank Becerra Jr., The Journal News

Airport Emergency Response Exercise

Captain Michael Decker, May 03

On Saturday, May 3, 2014, the Purchase Fire Department participated in a full-scale emergency response exercise at the Westchester County Airport. This type of drill is conducted every two years. Multiple fire and emergency medical service agencies from the surrounding area responded to a simulated aircraft collision on the airport grounds. Volunteer actors and props gave the constructed scene the ... (Full Story & Photos)


Extrication at the Intersection

Captain Michael Decker, January 19

On Sunday, January 19, 2014 at 12:59 PM, the Purchase Fire Department was dispatched to a motor vehicle accident at the intersection of Purchase Street and Anderson Hill Road. Units responded to the scene, involving an SUV and a hybrid sedan. The driver of the hybrid needed to be extricated from the vehicle as a result of heavy side damage. Members had to exercise extreme caution due to hazards associated ... (Full Story & Photos)



Open House - April 28, 2013

Annual Appeal Campaign Starts

Annual Appeal Committee, October 14

The Purchase Fire Department 2013 Annual Appeal campaign launched on October 9th in coordination with Fire Prevention week. The Purchase Fire Department is a 100% volunteer, non-profit organization. Our members are on call, 24 hours a day, 7 days a week, every day of the year. When the alarm sounds or an emergency occurs, our members leave their businesses, homes & families to respond. Last year we ... (Full Story & Photos)


Firefighters Observe Day of Remembrance at Panthers Home Opener

Chief Christopher Mytych, September 11

The Purchase Fire Department accepted an invitation from Purchase College to provide an Honor Guard Unit at the Men's Soccer home opener on September 11, 2013. Head Coach James Bruno, a retired FDNY Lieutenant, asked that we present the colors during the National Anthem.

As we continue to honor those who made the ultimate sacrifice on that fateful day, it was a privilege to be included in this ... (Full Story & Photos)


Morning Trailer Fire on I-684 Ramp

Purchase Fire Department, July 16

On Tuesday, July 16, 2013 at 4:58 AM, the Purchase and West Harrison Fire Departments were dispatched to a reported tractor trailer fire on the ramp to I-287 westbound from I-684 southbound. Car 2501 arrived first on scene and confirmed the fire in the rear of a trailer. Engine 240 arrived shortly after and stretched a 1 ¾" handline for extinguishment. Due to the size of the vehicle and volume of ... (Full Story & Photos)


Your feedback is important to us! Feel free to sign the guestbook.